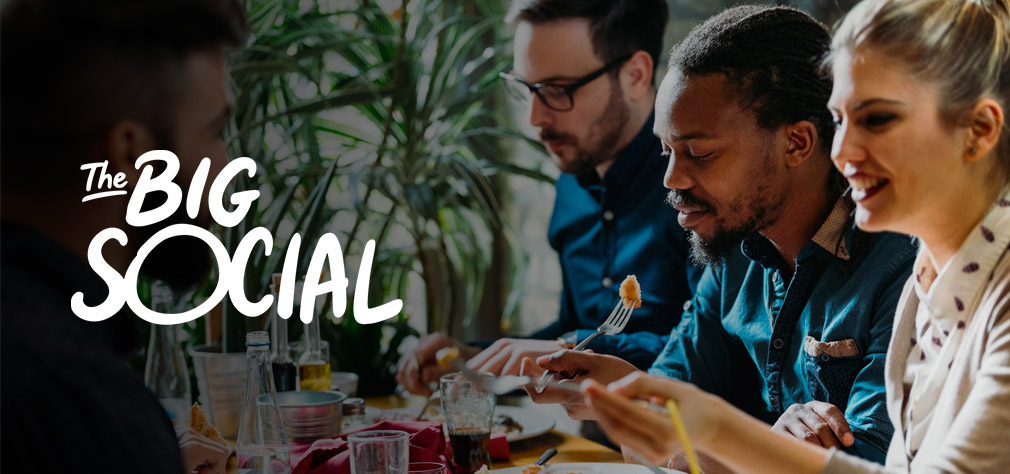 THANK YOU!
In November 2019, thousands of Canadians came together to share meals in their homes and workplaces and raise money for healthy food programs. Together, and with our event partners, we raised more than $375,000!
About The Big Social: The Big Social is a cross-Canada food fundraiser that brings people together in homes and offices to share food and raise money for healthy food programs.
Want to host a meal next year? Sign up here and be the first to get updates!
Want to support healthy food programs right now? You can still make an online donation!
Have questions, or want to discuss partnership opportunities? Contact Sherrie James at sherrie [@] cfccanada [dot] ca.
The Big Social is an initiative of Community Food Centres Canada, a national nonprofit that builds health, belonging, and social justice in low-income communities through the power of food.
Thank you to our generous Big Social partners